We are now taking online entries for this years race click here
Click HERE  to see if you have won a prize in this years  Grand Christmas Draw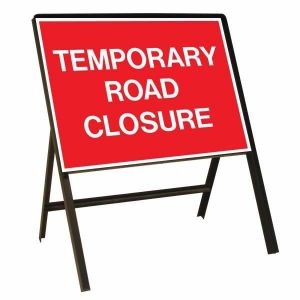 Road Closures In and around Pagham For the Pram Race on Boxing Day 2018.
10.00 am to 11.15 am section of Pagham Road between Junction of Pagham road and Hook lane and Pagham Road and Nyetimber lane
10.50 am to 12.00 am All of Pagham Road, All of Sea Lane, All Pagham Parade, Causeway up to the junction of Harbour View Road, all harbour View Road,
Church way between Harbour View Road and Pagham Road. to include access off all connecting Roads along this Route.
10.50 am to 13.00 pm section of Pagham Road between Church Way and Nyetimber Lane this may close from 10.30 if crowds build up and we feel it is unsafe to leave the road open.
We apologise to the residents of Pagham for any inconvenience these road closures cause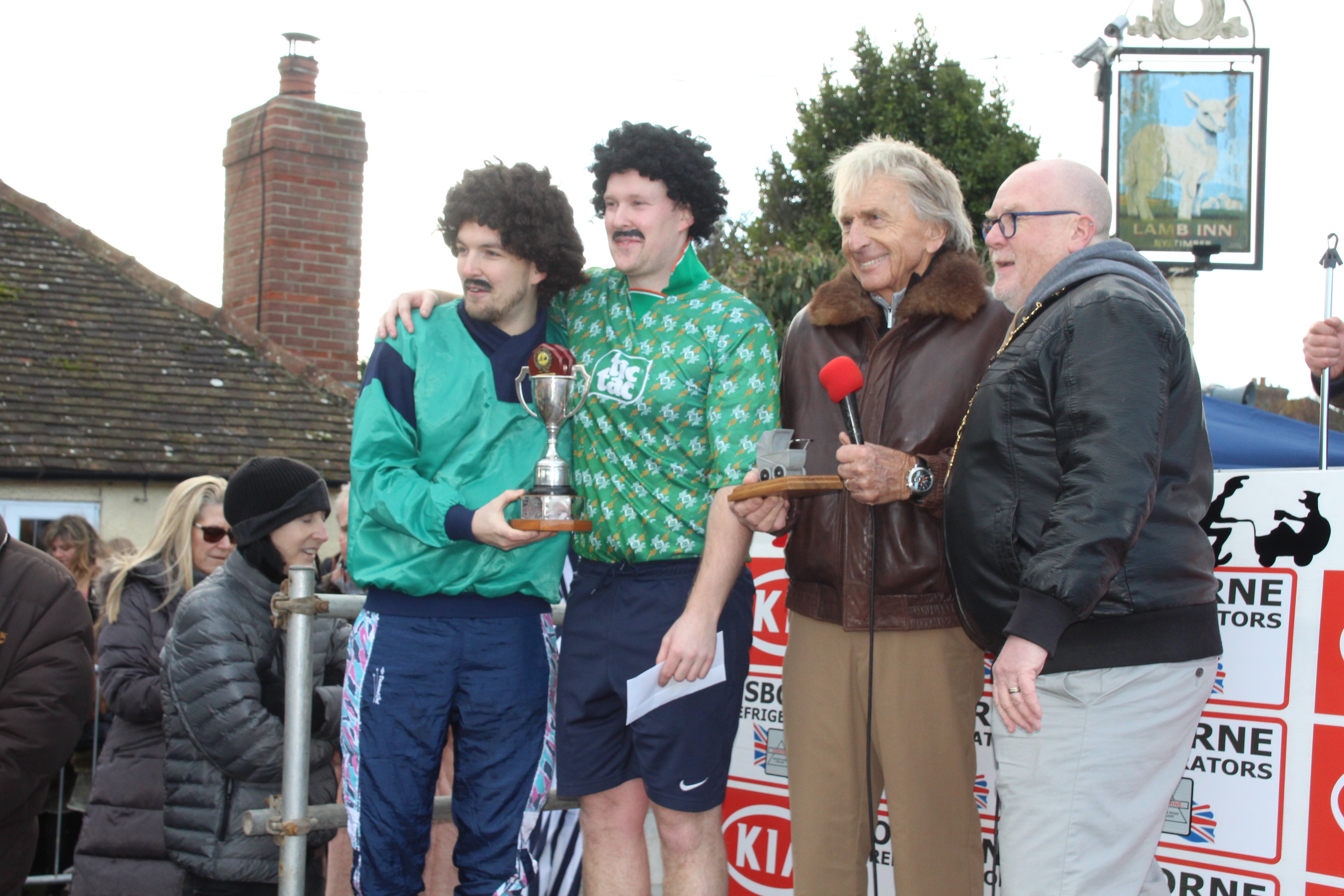 IMG_5090
IMG_5079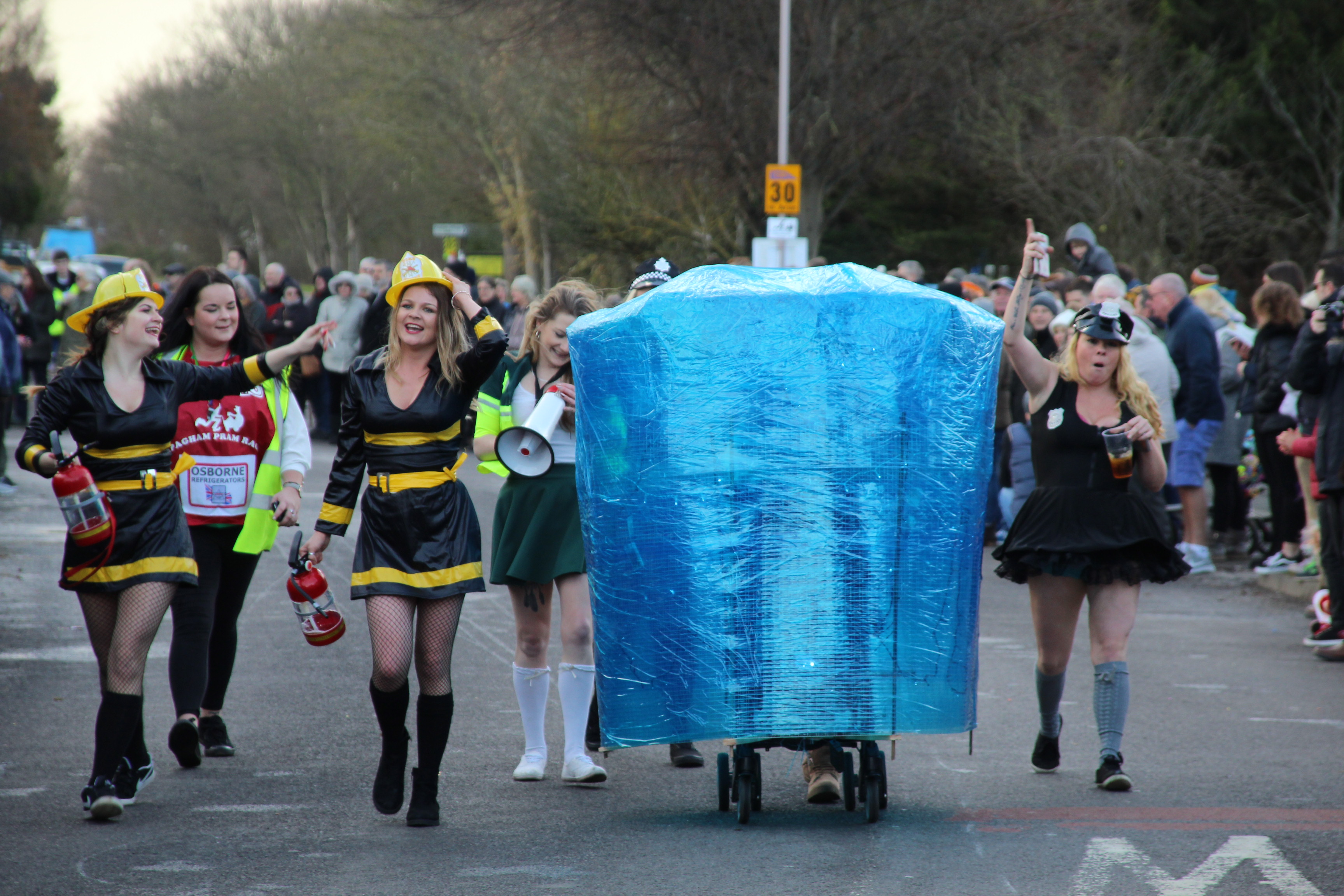 IMG_5068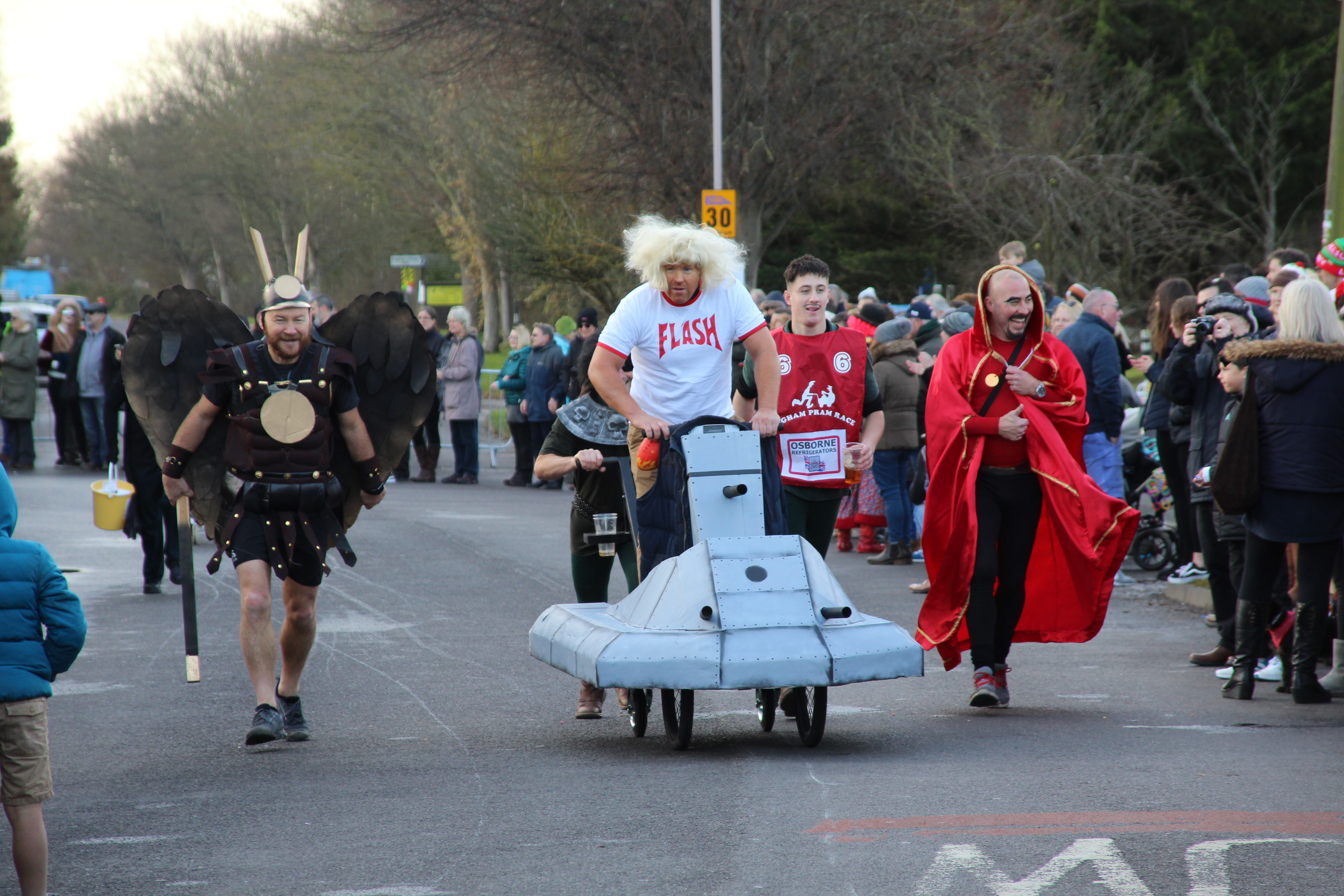 IMG_5063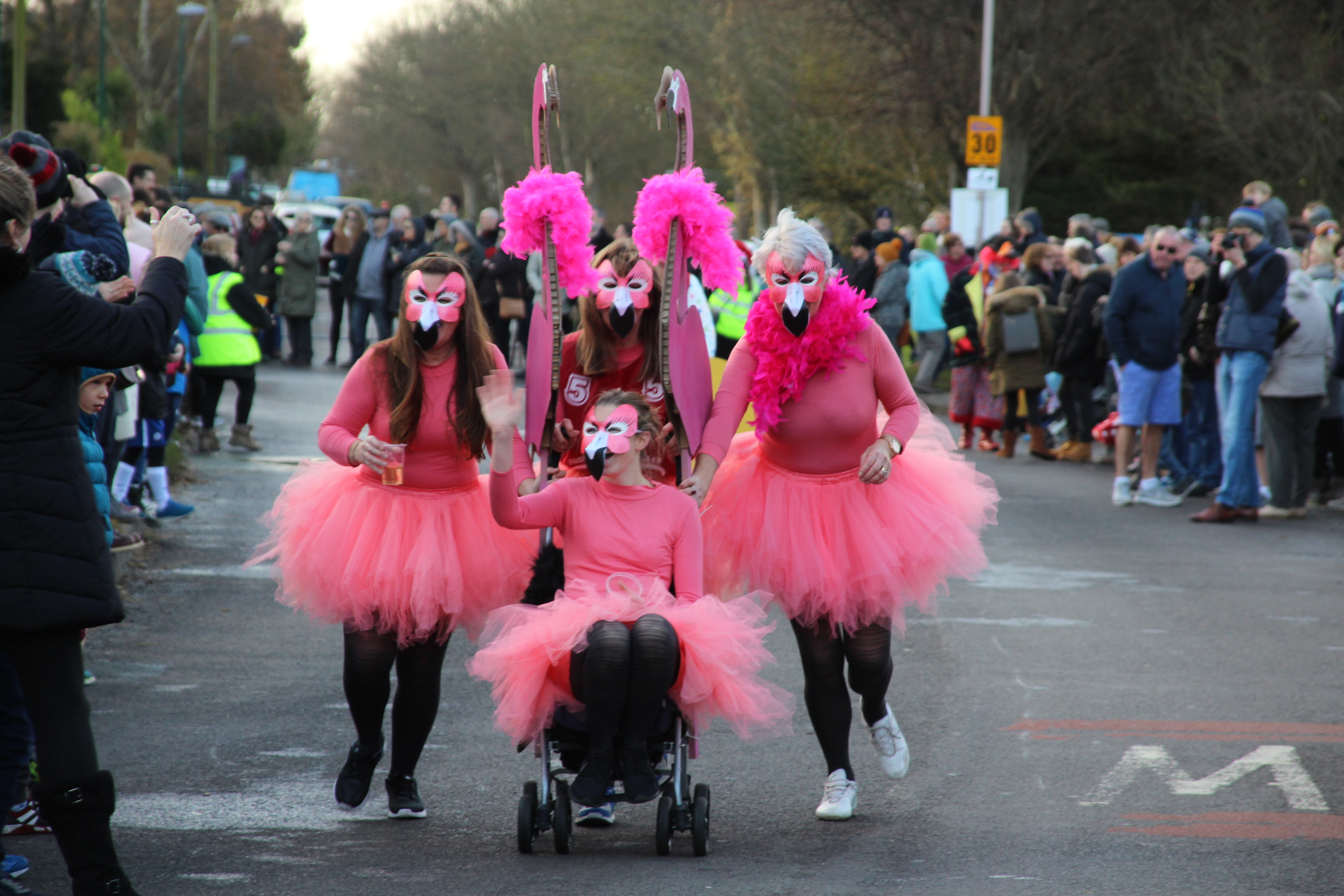 IMG_5058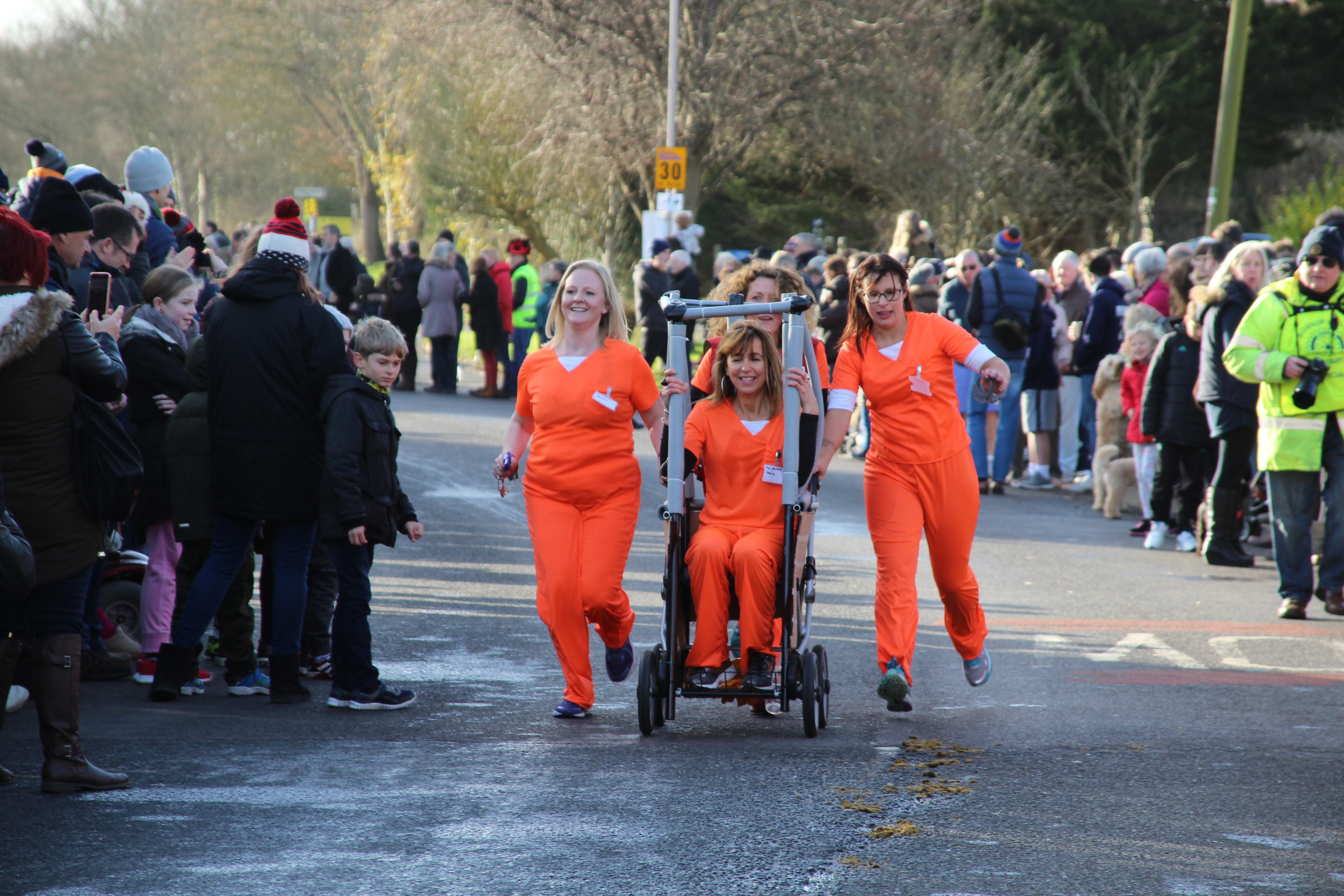 IMG_5037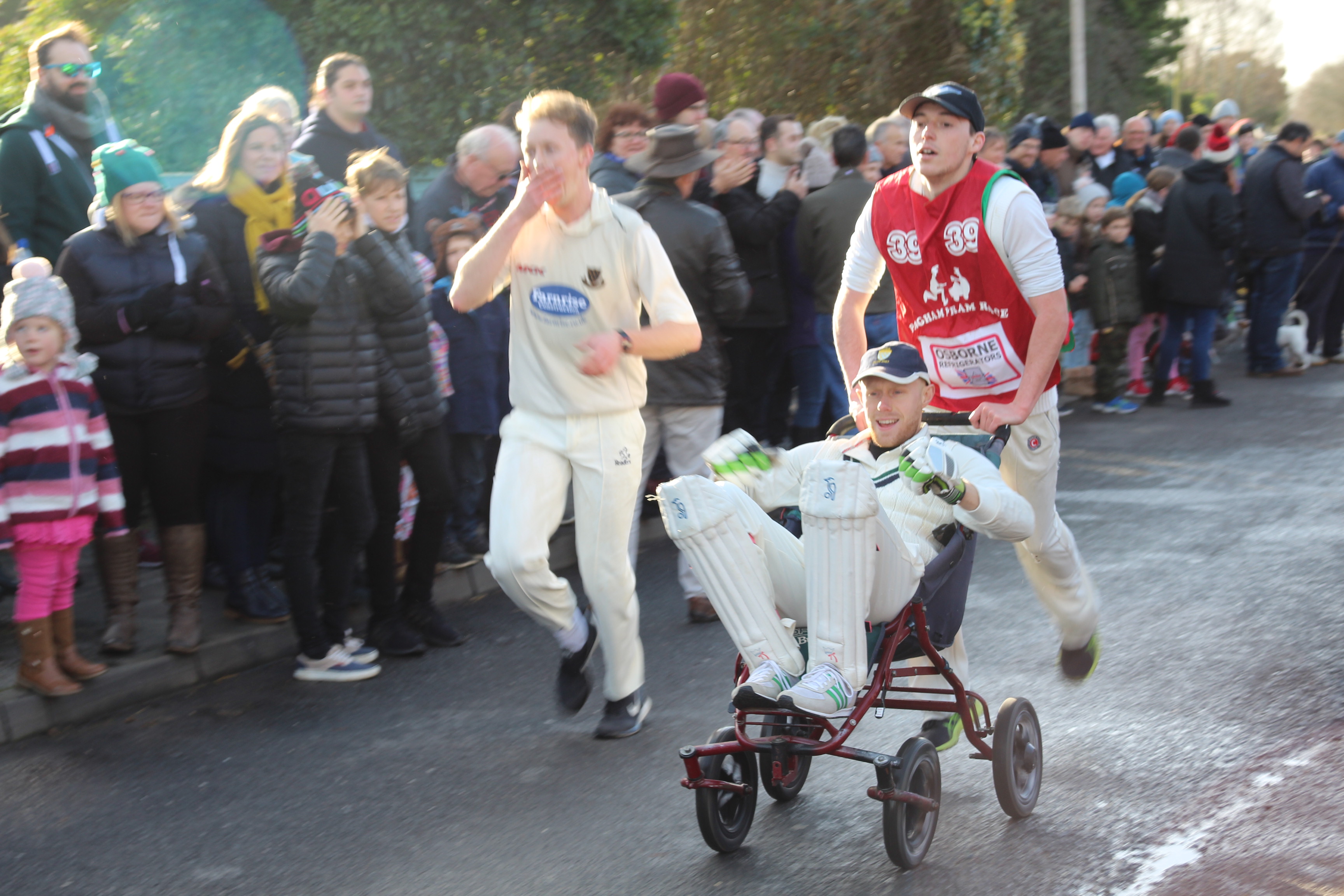 IMG_5028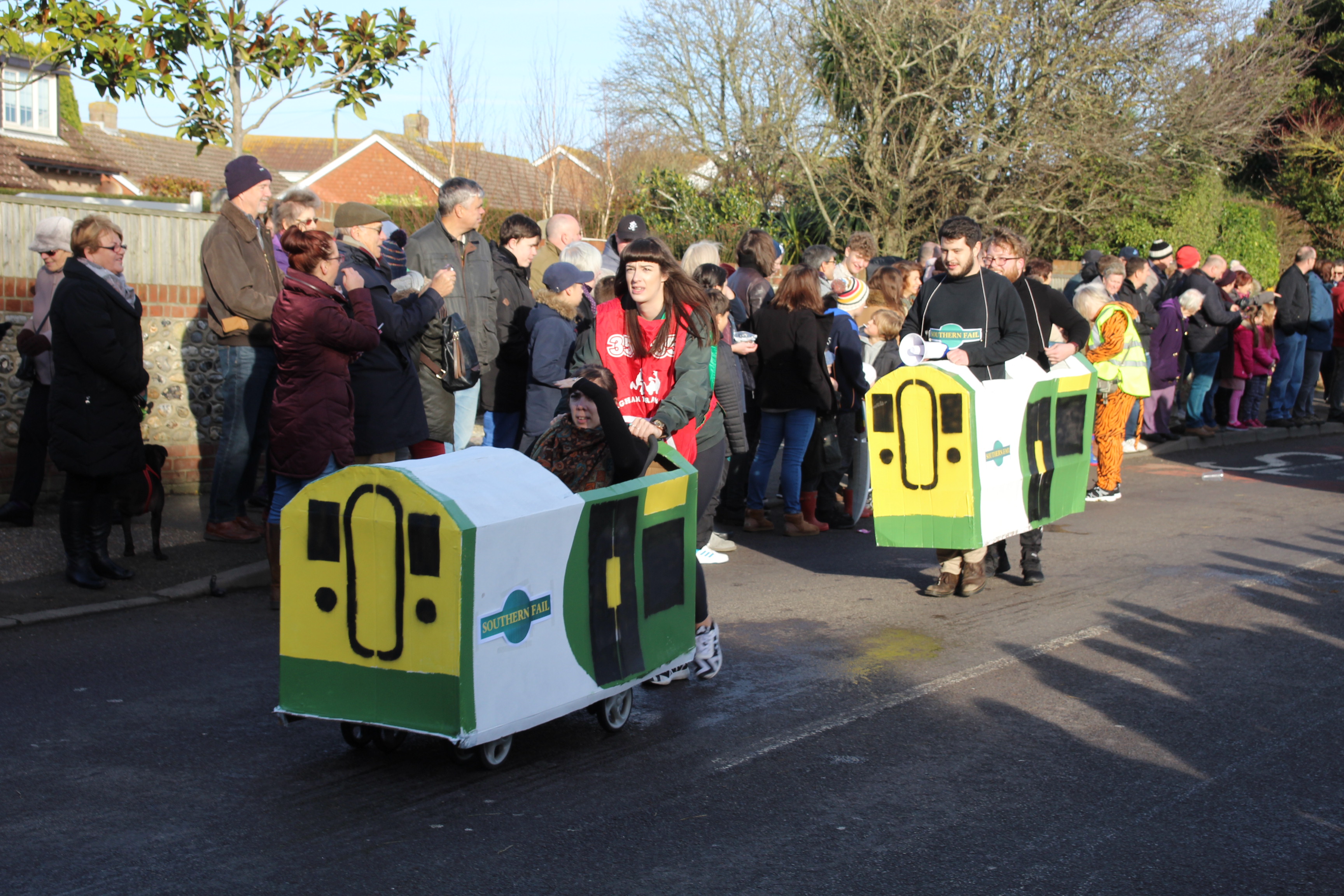 IMG_5027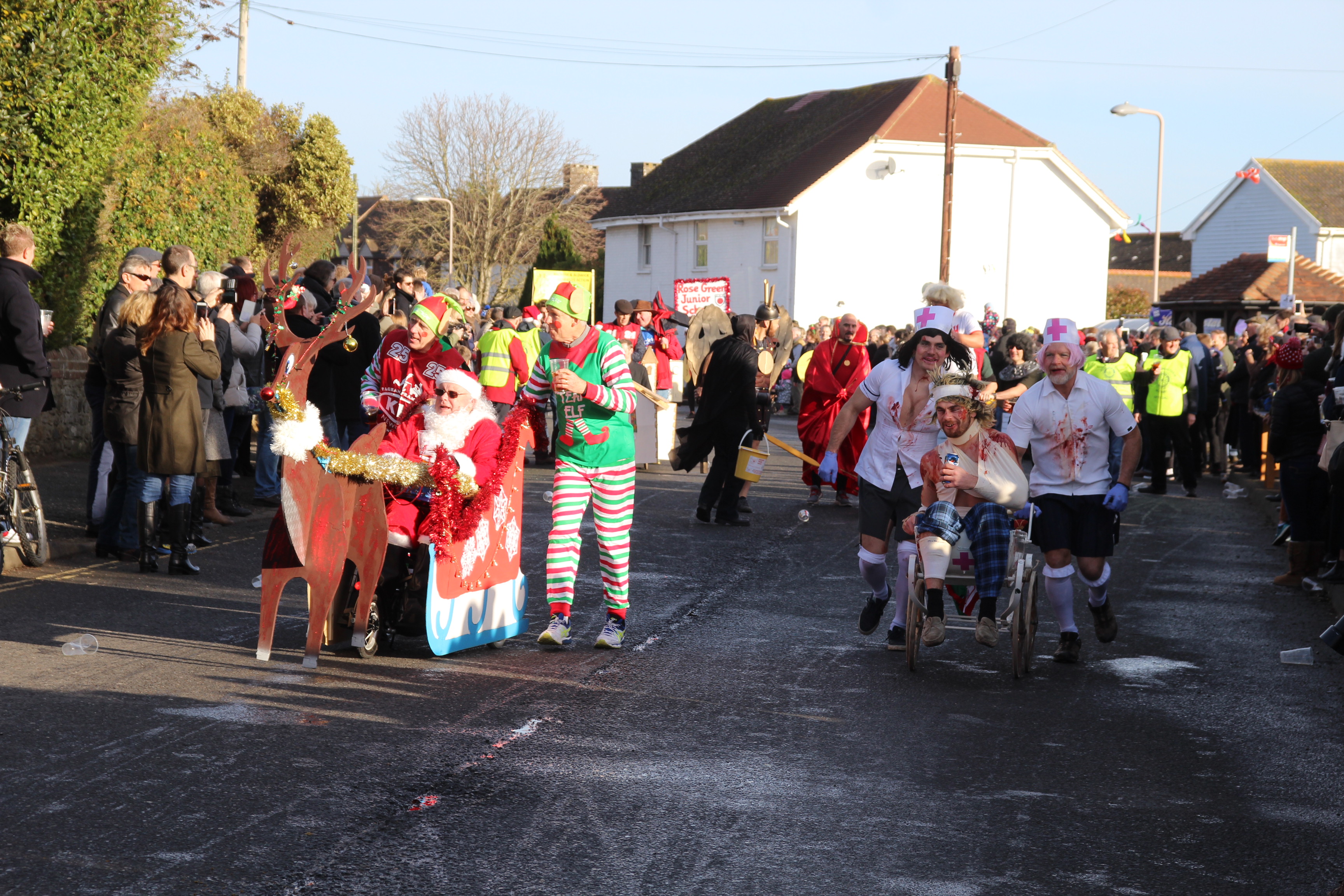 IMG_5019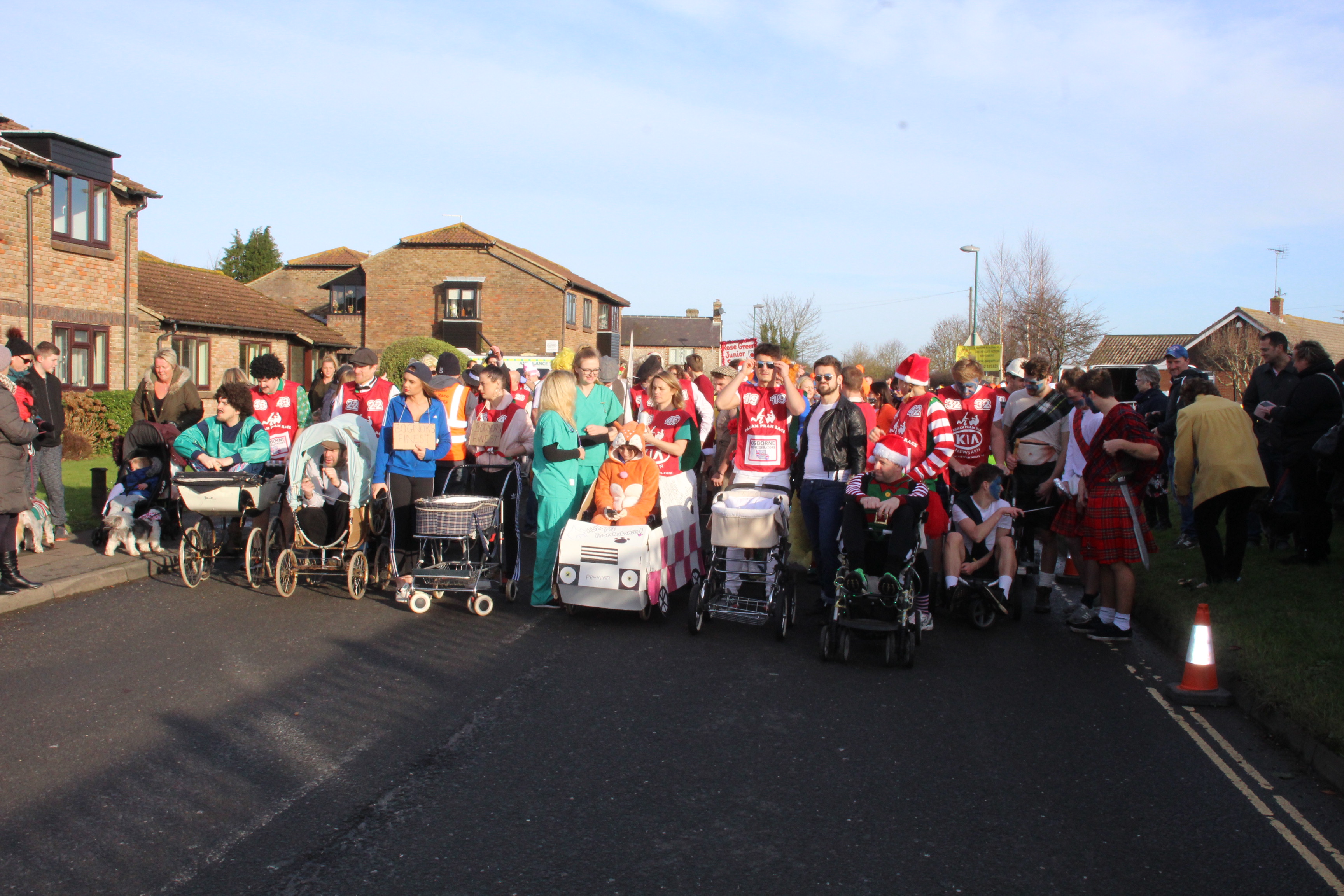 IMG_5011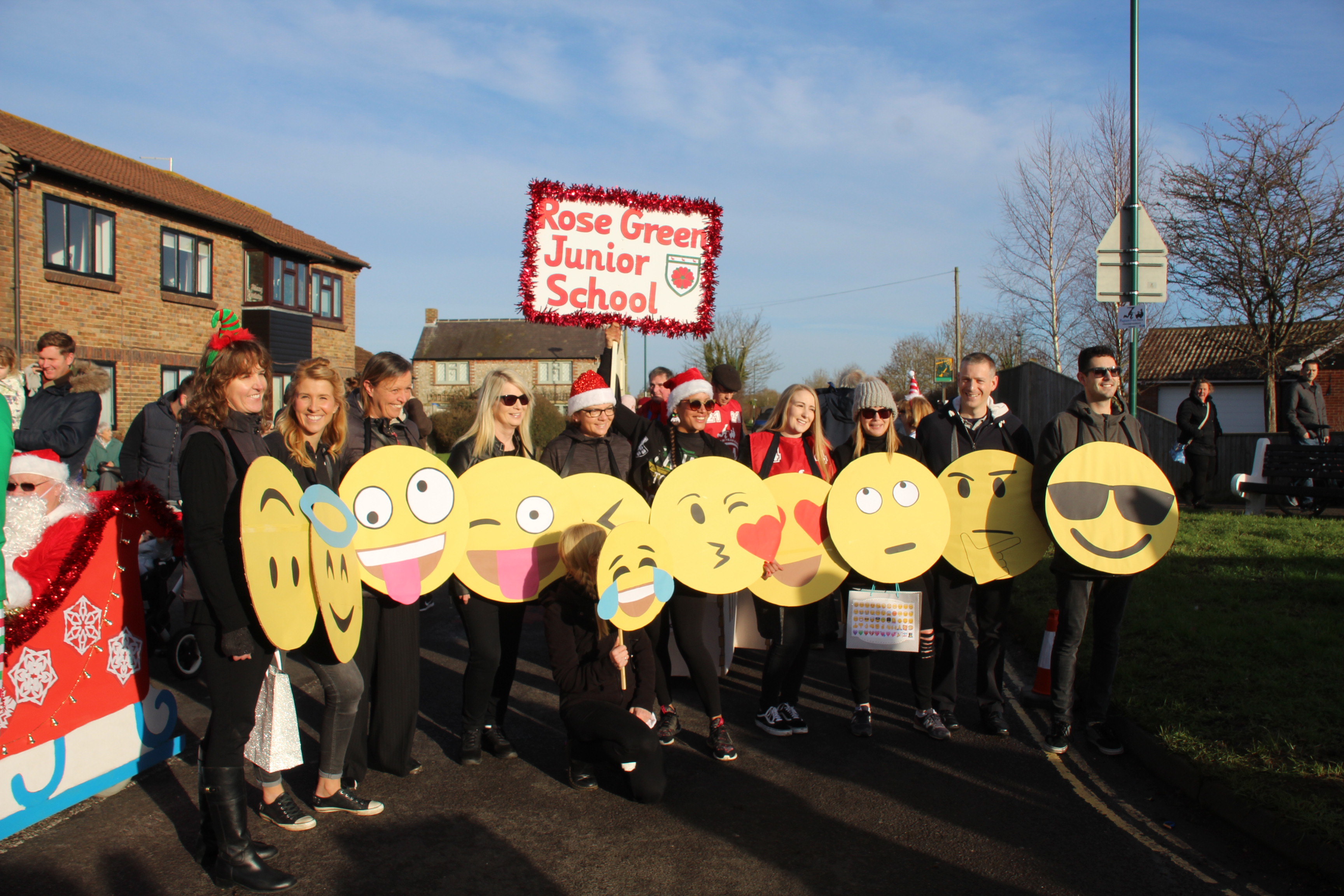 IMG_5009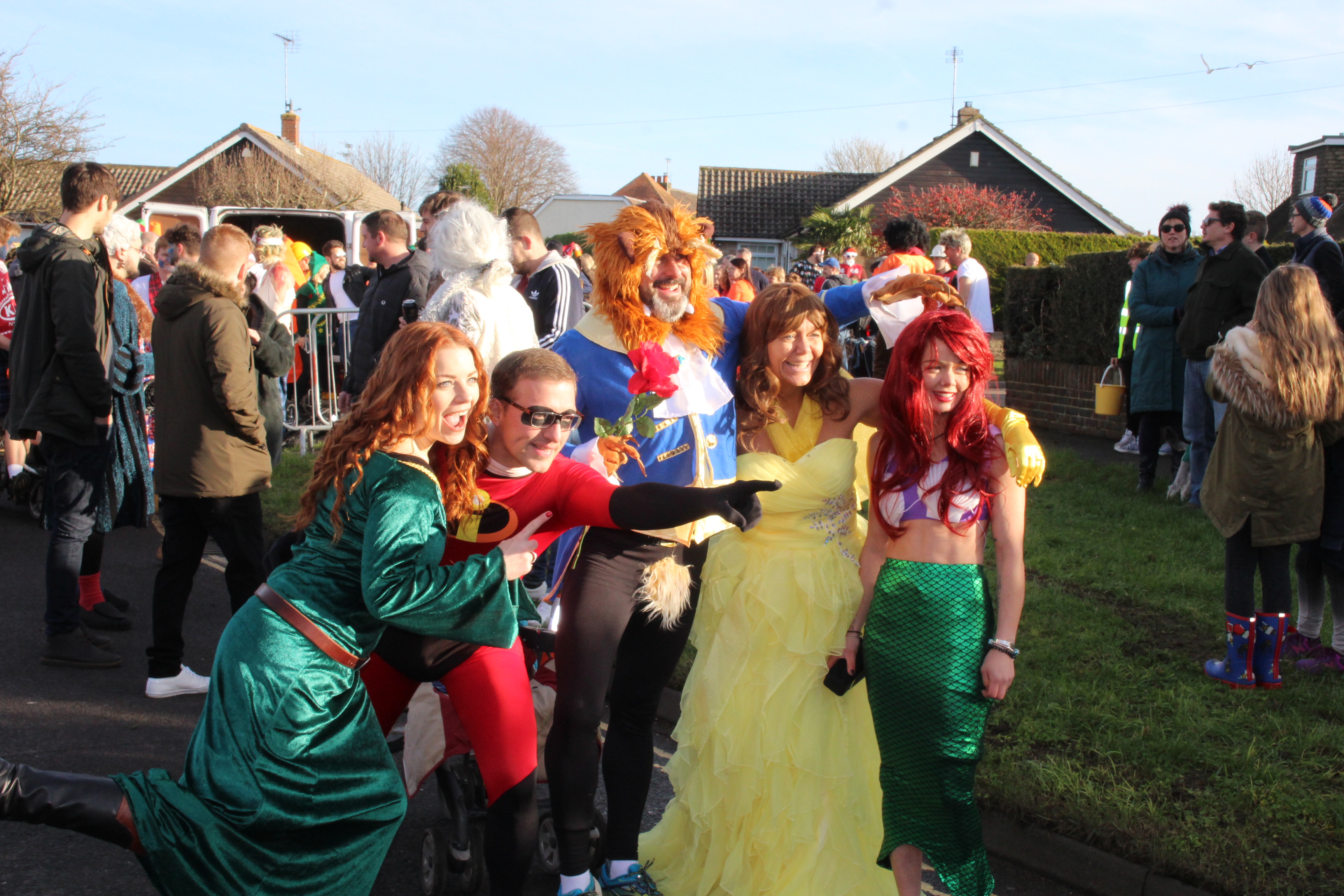 IMG_5003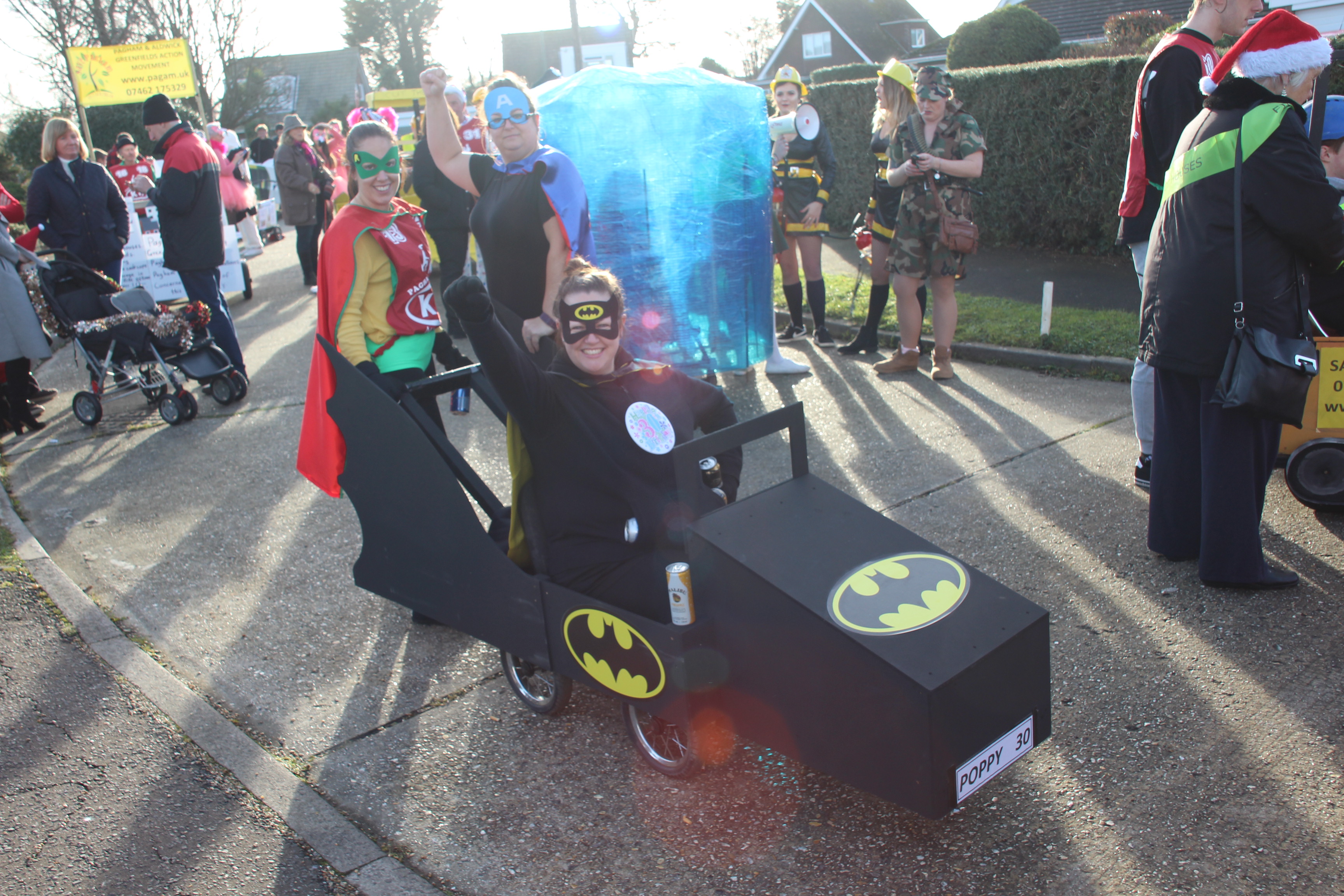 IMG_4995
The Pagham Pram Race has a 60 year history. In 1946 a group of demobbed servicemen decided they would race.
One pushing the pram and another as a baby in it,making sure to drink a pint each, at all the villiage pubs.
The prize, a christmas fruit cake.
Since then the Pagham Pram Race has been run every year on Boxing Day, whatever the weather,
starting at the Mill on Pagham Road and passing The Bear, The Lamb and The old Kings Beach public houses,
a course of approximately 3 miles that finishes at The Lamb Inn car park.
Lately there has been as many as 60 Pram Entrants, some of these are fantastic designed floats usually accompanied by topical fancy dress costumes.
Pagham Pram Race is grateful to be sponsored by: